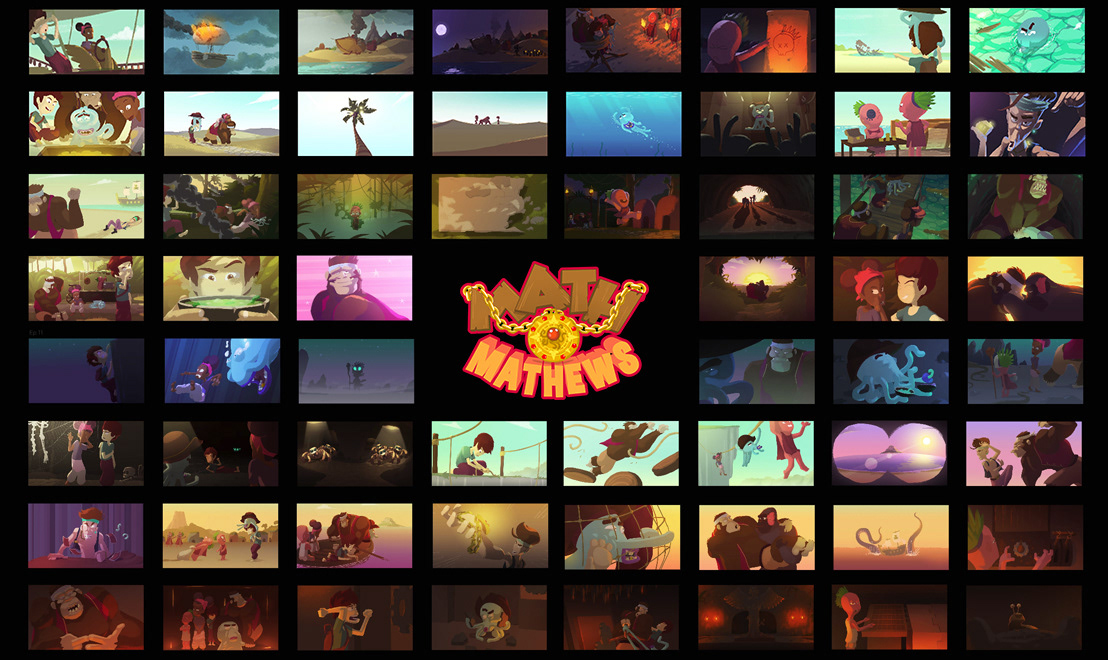 Here is a colorscript I made for Math Mathews, the curse of Sylla. A 20X4' web series produced 
by Kiupe, Big Company, les films de la découverte and Lumni.fr. 
Captain Mathews, famous treasure hunter and pirate, gets cursed and transformed into an octopus, while his biggest rival, Hector Buck, the well-known freebooter, is turned into a gorilla. Together, they will take up the challenges posed by the facetious divinity Sylla in order to get their human shape back… as well as their lucrative and adventurous activities !