I teamed up with the indie game studio KARAVAJGAMES to create a trailer for the crowdfunding campain of their 
upcoming game The Maelström Legacy : Tesla Mystery, a point & click game with puzzles mechanics. 
The game  tells the story of Hayao

, a young inventor who moved to France 
years ago, and have to investigate around the mysterious disparition of the 
Great Nikola Tesla, in an anachronic 1940 Paris.
The main challenge for me was to find a pipeline to achieve an anime look, as I'm used to
work on minimalistic styles and color palettes. Here is a sneak peek of the production process
The original character concepts were made to match a visual novel style. However, characters needed to be adapted, simplified and rigged in Adobe Animate, in order to be animated properly and match the targeted anime style. I also worked on some specific attitudes and orientations for the trailer. 

​​​​​​
As the character weren't all designed, I created those two henchmen for the trailer
Based on some concepts provided by the art team for the city, I painted those environments, with a focus on keeping the ambiant of a steam punk/Art nouveau 1940's alternative Paris. ​​​​​​​
The compositing was the key par to reunite all the sources from different softs. I mostly focused on the character integration and camera movements (using a great tool from Reuben Lara to add characters rim lights in after effects). Also made a final pass on color grading to make the whole piece consistant. ​​​​​​​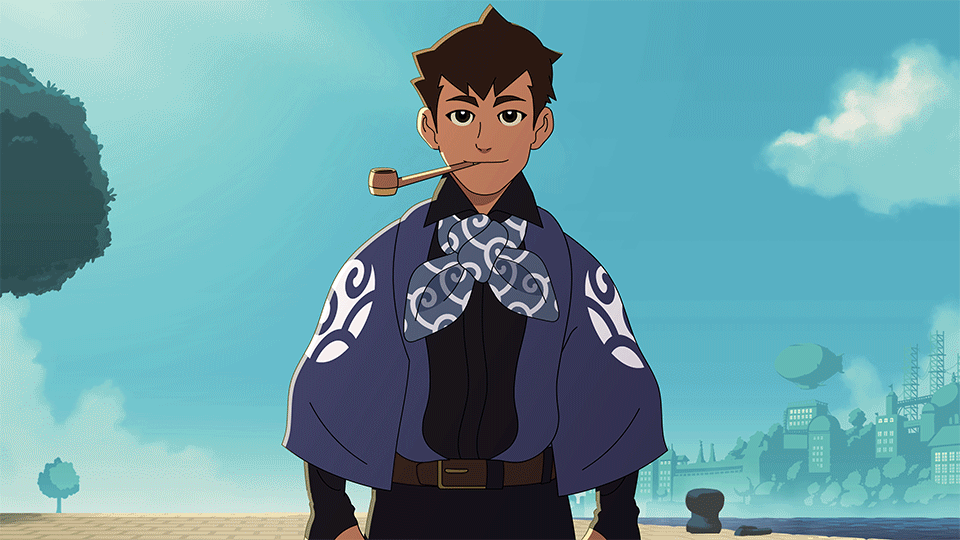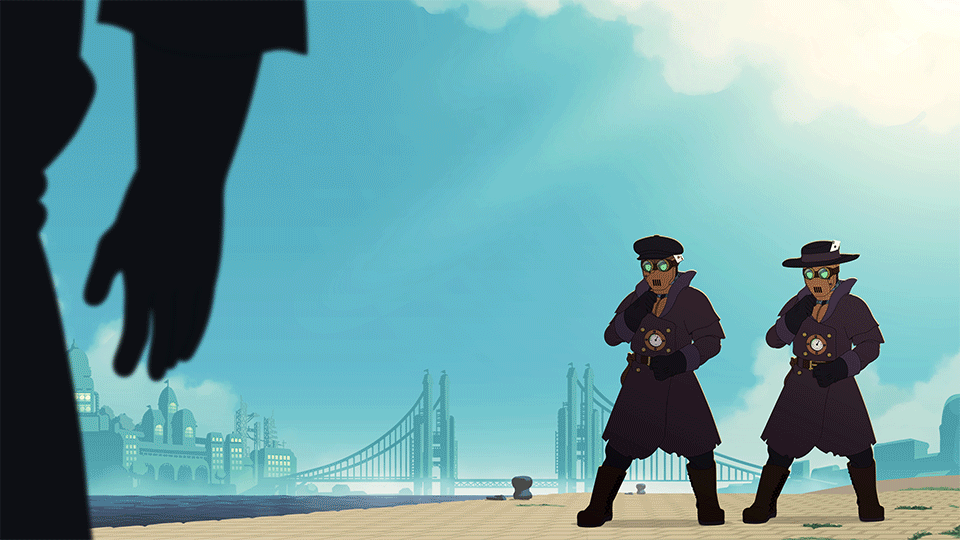 Project : Maelström Legacy Tesla Mystery (Trailer)
Direction : Charlie Toqué
Music and SFX : Edouard Morcellet
Based on a story and character storyline by Karavaj
Based on a graphic concept by Touffe (for KARAVAJGAMES)
Want to know more about the project ?